Why is MDF a popular choice for construction projects? Because it's a more cost-effective alternative to other timber products.
But did you know that cost is just one reason why more commercial builders now prefer to use MDF?
Read on to discover how you can stretch your building budget with MDF, along with four other reasons which make it a no-brainer for your next project.
What is MDF?
Medium-density fibreboard (MDF) is a synthetically produced material made out of wood fibres.
MDF manufacturers typically combine the wood fibres with wax, resin, and other chemicals before pressing them into sheets. They then subject the sheets to high temperature and pressure.
The end result? A relatively low-cost wood composite product engineered to be heavier, denser, and stronger than plywood or particle board (chipboard).
What is it for?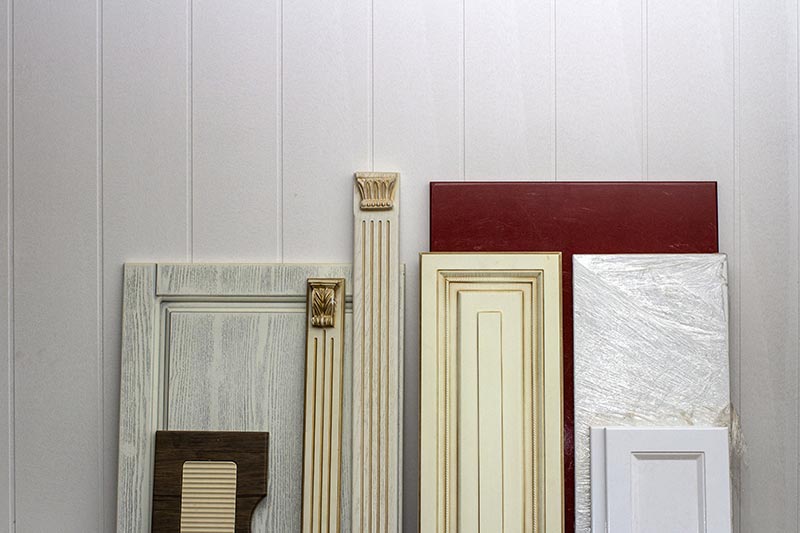 MDF is best for indoor use. Builders use them to make walls, doors, millworks, store fixtures, even shelves and cabinetry.
MDF boards come in different grades and styles, including moisture resistant and fire retardant variants. They also come in a range of colours, patterns, and decorative finishes.
With so many choices available, there's sure to be an MDF to match your construction needs and design aesthetics . You're limited only by your imagination!
So why should you use it?
Like we said, it's a no-brainer! Using MDF makes perfect business sense for both your vision and your bottom-line. That's because they offer:
1. Value for Money
There's a reason why solid wood is the gold standard in construction. Aside from being sturdy and beautiful, it's also quite expensive and usually in short supply.
In contrast, medium-density fibreboards are made from hardwood and softwood residuals, sawmill cast offs, and even reclaimed wood. This makes fibreboards much cheaper and more readily available than solid wood. They even cost less than plywood.
But cheaper doesn't necessarily mean subpar. In both form and function, MDF is a cost-effective option for partitions, doors, molding, and cabinets, among many other applications.
And because they're easier to cut and paint than solid wood or plywood, you can count on MDF to reduce your staff's work hours. What does less prep work and staff hours mean for your project? Savings, of course.
And with the right maintenance, you can also make medium-density fibreboards last as long as most solid wood products.
2. Strength and Durability
Particle or chipboards are composed of large, coarse fibres. Meanwhile, MDF are made up of much finer, highly compressed wood fibres. This makes MDF heavier, stronger, and more durable than chipboards and also plywood.
Unlike particle boards, MDF doesn't crack or warp easily when exposed to fluctuations in temperature and humidity. This is why many builders prefer to use them as door center panels for cabinets, especially in kitchens and bathrooms.
Due to their high density, fibreboards hold better to hinges. They're also more resistant to termites because part of their production process involves certain chemical treatments.
3. Consistency
The MDF manufacturing process, particularly pressing and heating stages, ensures that each fibreboard is consistently dense and even all throughout.
This consistency not only makes the board easier to cut, it also leaves its edges smooth,, unlike regular plywood or solid wood that are prone to splinters and voids. This means you can skip the sanding process and go straight into building.
As mentioned earlier, less effort translates to less work hours, which in turn translates to more savings.
4. Endless Possibilities for Creativity and Customisation
Aside from being easier to cut, medium-density fibreboards are also easier to drill and customise. This gives you more freedom to come up with intricate designs, such as scalloped edges made with scroll saws, band saws or jigsaws.
Unlike plywood that has underlying grains that can telegraph through thin veneers, MDF's flat, uniform, knot-free surface lends itself well to laminators, veneers, and overlays, Paint adheres to this smooth, even surface much better, too. These qualities give you almost limitless opportunities to play around with your fibreboard's look.
As an added bonus, what does using less paint and expending less effort mean again? That's right, yet more savings for you!
5. A Little Love for the Planet
Australia has one of the world's most stringent MDF quality control standards. In fact, an Australian-made MDF must achieve an LFE E1 rating before it can be sold. This code, which must be stamped on the board, stands for "low formaldehyde emission."
And despite the use of chemicals in its manufacture, MDF still has an environment-friendly element to it. This is because part of its production process involves recycling timber scraps, old wood, and even waste paper.
MDF: It's a Win-Win!
Any building project can run the risk of going overbudget. If you don't plan your expenses well, you just may end up wasting resources.
But switching to MDF will allow you to stretch your resources, perhaps even maximize and reallocate your savings. And all without sacrificing the look and quality of your overall project. How's that for a win-win?