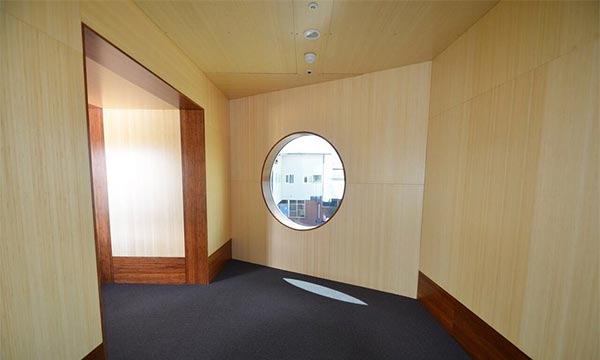 Bamboo plywood is fast becoming a favourite among construction companies thanks to the many benefits of its raw material.
Bamboo is as strong and durable as hardwood. But it's also a lot more sustainable and eco-friendly than regular plywood and other timber-based products.
When it comes to high-quality bamboo ply, LETObamboo is one of the best options around. This type of plywood provides you with the same toughness and stability as traditional plywood sheets.
LETObamboo offers a wide range of uses, both in residential and commercial settings. While many builders often use the material for ceilings and wall claddings, some have also utilised it in other applications such as front door panels.
What is bamboo plywood?
Bamboo plywood is a wooden sheet made from several layers of bamboo fibres. The strips are taken from the Moso bamboo (Phyllostachys Pubescens), a species commonly found in China, Taiwan, and Japan.
Moso bamboo are distinctly large plants, able to reach an average height of 20 metres and an average diameter of 110 millimetres. They grow pretty much like hollow tubes, with rings appearing intermittently along their culm (stalk).
To make this type of plywood, manufacturers take the walls of the culm and turn them into strips. They then line up the strips, either parallel or perpendicular to one another, and heat-pressed them to form a single sheet. Plywood makers typically use low formaldehyde-emitting glue to produce the actual plywood.
There are 3 main factors that affect the hardness of bamboo plywood:
Age of the plant
Moisture it received
Time of harvest
Plywood makers categorise bamboo sheets depending on which grade they fall under. You can use this grading system to find out the quality of the ply that you're buying.
A standard bamboo ply measures about 2400 x 1200. However, you can also find larger sheets at 3050 x 1200.
If you're planning on using bamboo ply, you should be ready to spend extra since the material costs around 20% to 25% more than traditional plywood.
Why use bamboo plywood?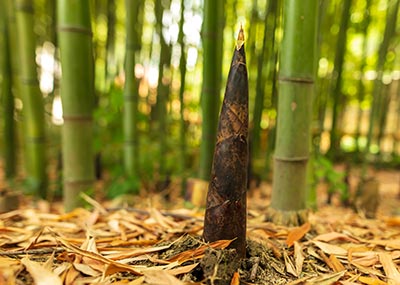 There are a number of advantages to using bamboo plywood for construction. Many of these come as a result of the plant's unique characteristics.
1. Renewable resource
Dubbed the fastest growing plant in the world, bamboo can grow between 1 to 4 inches in a single day. The plant also grows almost immediately after being cut down.
The woody plant can also reach its full maturity at a much faster rate compared to trees.
While hardwoods typically take 30 to 40 years to become mature, bamboo only takes about 1 to 5 years. This makes bamboo a renewable source of wood since it won't take long for you to replenish your supply after each harvest.
2. Environment-friendly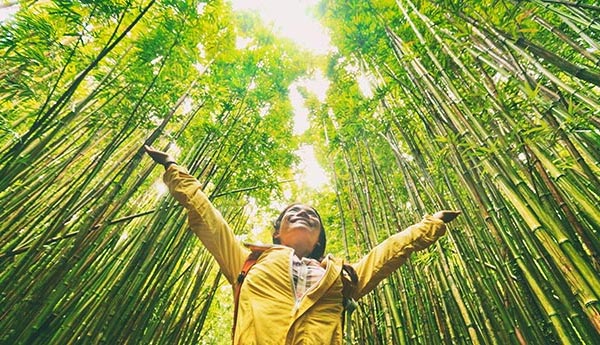 Harvesting bamboo doesn't damage nature as much as other sources of timber like softwood or hardwood. In fact, cutting bamboo is even known to improve the plant's health.
Manufacturers can re-harvest bamboo every three years without causing any harmful effects on the environment, especially on animal habitats.
Bamboo is also great at reducing greenhouse gases in the atmosphere. Not only can the plant absorb carbon dioxide in the air, but it can also release 30% more oxygen compared to trees.
3. Strong and durable
Despite its slender frame, bamboo is tougher and more durable than a lot of people give it credit for. A plywood sheet made from the material has a tensile strength of 28,000 per square inch. By comparison, steel only has a tensile strength of about 23,000.
The material is harder than most other hardwoods. It is 25% tougher than Red Oak and 12% tougher than North American Maple. It also doesn't suffer from expansion or contraction nearly as much as Red Oak.
Bamboo plywood also benefits from bamboo's natural resistance to moisture and insect damage.
4. Flexible
Bamboo ply is more flexible compared to other types of plywood. You can cut, sand, nail, screw, or plug the material into your building even using traditional woodworking tools. It can also provide your structure with excellent dimensional stability.
Common applications of bamboo plywood panels
The versatility of bamboo plywood panels helps make them an ideal choice for different applications. These uses often depend on the thickness of the bamboo ply.

| Plywood thickness | Description / method of manufacturing | Common uses |
| --- | --- | --- |
| 4.3mm & 6.5mm | Laser cutting & CNC cutting | Clocks, signs, toys & light fittings |
| 8mm | CNC cutting & traditional hand tools | Crafts & giftware, signs, boxes & rear panels for cabinets |
| 12.7mm | CNC cutting & routing patterns. Must be pre-drilled & screwed | Wall linings & ceilings, musical instruments |
| 15mm, 19mm & 25mm | CNC cutting | Bed heads, boxes, cabinets, decorative screens, desktops, cabinets & tables |
| 30mm & 40mm | Panel or table saw | Doors, countertops, stair treads & table tops |
Builders often use bamboo ply as wall panels for their structures. The material provides the same degree of strength as traditional plywood. However, it also adds to the visual appeal of the structure, courtesy of bamboo panels' unique grain and colour.
You can also use bamboo plywood to make door panels for your building. When fashioned into a solid panel, the ply inherits the natural toughness and durability of its parent wood. It is a lot more resistant to moisture and insect damage as well.
NOTE: Doors made of bamboo ply tend to be much heavier compared to those made of traditional plywood.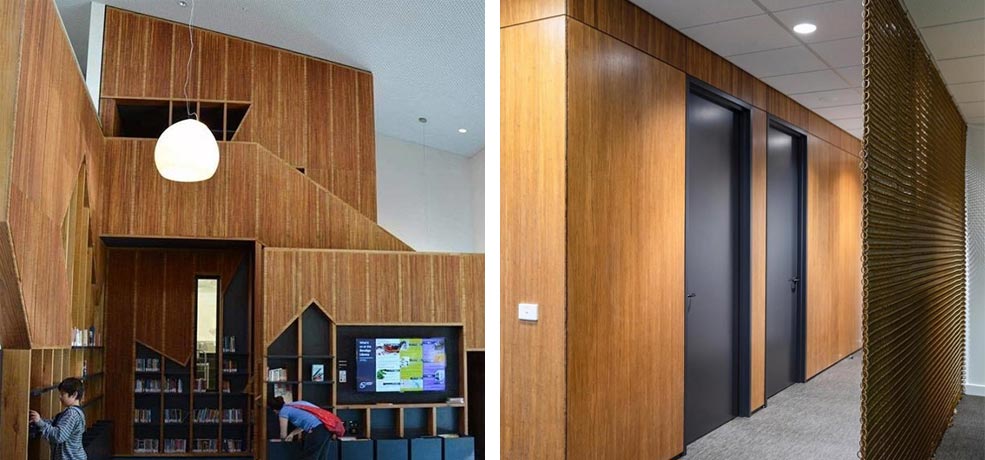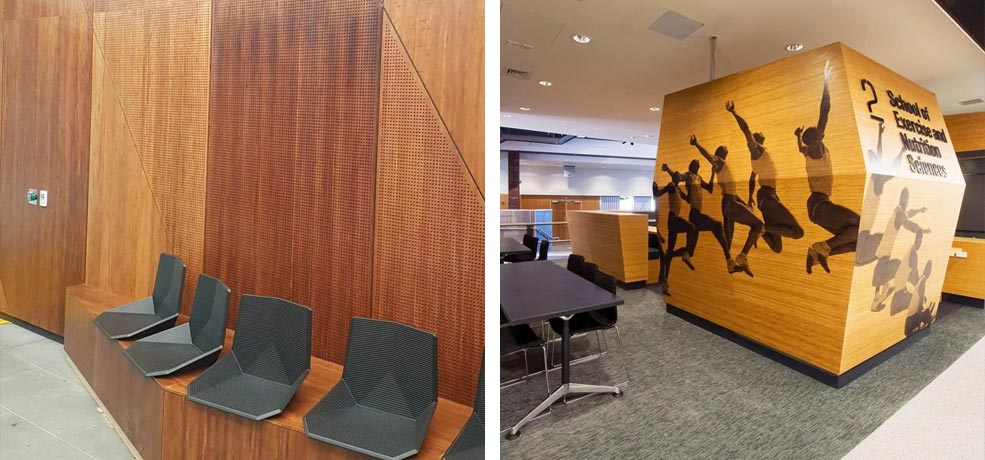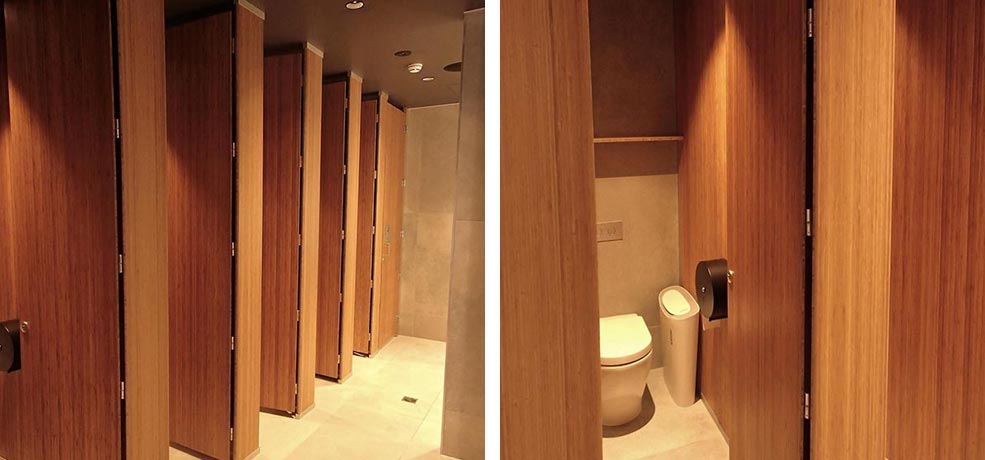 LETOBamboo styles
LETObamboo comes in seven different styles, with each one evoking the natural beauty of bamboo plywood.

Finding the right bamboo plywood for your needs
Make sure you get only the best plywood for your construction project by teaming up with FA Mitchell. We can provide you with high-quality LETObamboo plywood in different sizes, thicknesses, and styles to match your building needs.
Contact us today to get your supply of premium-grade bamboo plywood.