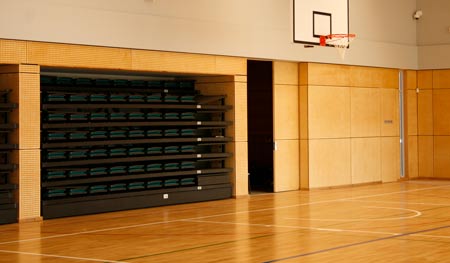 FA Mitchell supplies an extensive range of interior plywood to our clients in Sydney and across Australia. We source 100% of our plywood only from local plantations that are guaranteed renewable and certified with zero formaldehyde emission rating.
What is Interior Plywood?
Just as the name suggests, interior grade plywood is most suitable for internal applications in homes and offices. It is your first choice for non-structural indoor applications which need an aesthetic finish. While you will never want it for a garden chair, you can make great use of it for your indoor furniture, inner roof linings, ceilings, interior claddings and walls, and some types of plywood flooring. Moreover, we can make our interior plywood with slots and perforations to work with the Sonapanel range of acoustic plywood.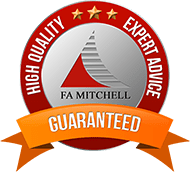 General Features of Interior Plywood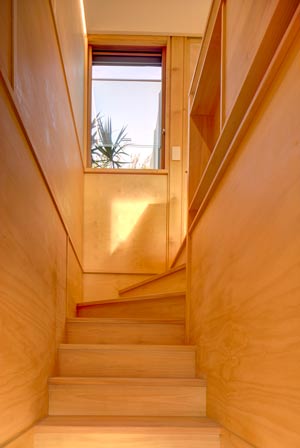 Unlike exterior plywood which uses Phenol resin, interior plywood uses UF (Urea Formaldehyde) resin which does not counter moisture effectively. This is the reason why interior plywood is prone to water damage. While melamine or Phenol on decorative laminates increases water resistance considerably, these are more suited to interior applications.
While storing and handling plywood, make sure that you keep it dry and covered. The cover should not be tight and must not exhibit condensation.
Other Features and Benefits:
Our interior plywood offers a clear blemish-free face
Well suited for acoustic panels.
Can be effectively fire retarded to AS1530.3 and BCA requirements.
Comes in two sheet sizes: 2400×1200, 2700×1200.
Available in these thicknesses: 3mm, 4mm, 6.5mm, 9mm, 12mm, 16mm, 19mm, 25mm, 32mm.
Has a Zero (EØ) formaldehyde emission rating.
Sourced from accredited plantation forests
Our Range Includes
Hoop Pine AS/NZS2270 (for furniture and interior applications)
Hoop Pine AS/NZS2271 (interior plywood with some structural-grade applications)
White Birch
Decorative Timber Veneers
Grooved
Ariaply (prefinished ceiling and wall plywood)
Your Interior Plywood Supplier in Sydney and NSW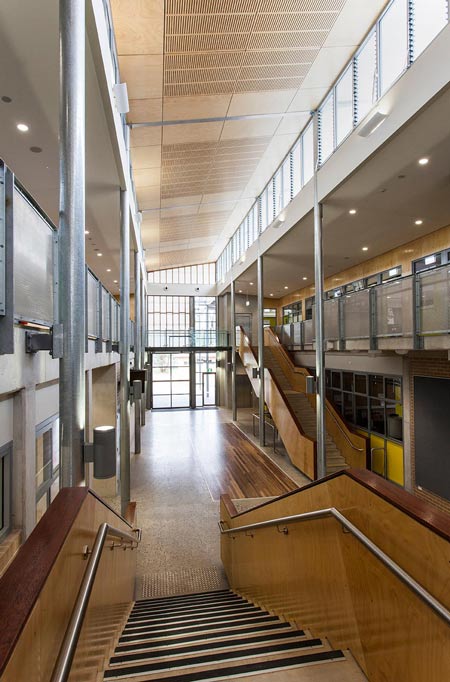 At FA Mitchell, we specialise in Hoop Pine, a type of interior grade plywood sourced from accredited plantation forests in Australia. Our quality is impeccable and we take pride in sticking to strict Australian standards (AS/NZS2270 and AS/NZS2271). Our lacquer or polyurethane finishes for plywood makes it a design feature.
It is a standout product from an aesthetic point of view, whether used for a bench-top, a chair or some other furniture. And because we have an in-house contractor, we can do all the cutting and preparation at our place. This gives us greater control over the end product.
Having been around for 68 years, FA Mitchell has seen quite a few trends in interior plywood. Our regard for quality has remained very strong and our products are audited by the Engineered Wood Products Association of Australasia (EWPAA).
If you buy through some of the other distributors, you can never be too sure about the source of ply. It may have been manufactured in Indonesia or Bali and distributed via Singapore, then reached other intermediary locations before finally landing in Australia. Such low-grade overseas plywood may not offer much in terms of quality. With us, however, we can doubly assure you of the high quality of our product.
We supply plywood sheets throughout Australia from our Sydney warehouse and wood cutting facility. Use the details below to get in touch with the plywood experts at FA Mitchell to ensure you get the right product at the right price.
Get a Quote
For personalised advice and a quote for your project, please call (02) 9646 2777 or fill out the form below, and we will respond to you as soon as possible.