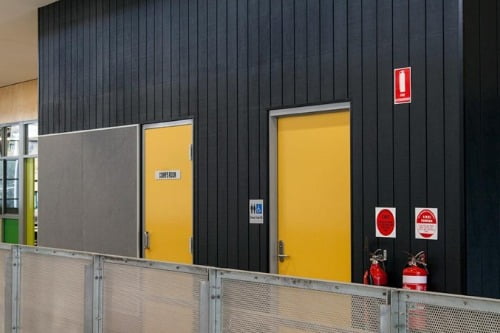 FA Mitchell is your wholesale supplier of Shadowclad, the trusted brand of high-quality, lightweight plywood that is primarily used as exterior cladding. However, Shadowclad can also be used as a stylish lining for your interior walls and ceilings.
Whichever way you use it though, you can be sure of Shadowclad's versatility and durability.
What is Shadowclad?
Shadowclad is structural plywood that's made of sustainably grown New Zealand radiata pine.
To make Shadowclad, the manufacturer arranges wood veneers at right angles to each. Doing so gives the plywood maximum strength and durability. The manufacturer then bonds the plies together using synthetic phenolic (PF) resin. As a result, these plywood panels have a stronger and more permanent Type A bond.
Varieties of Shadowclad
Shadowclad plywood comes in two varieties: treated and untreated.
You can buy Shadowclad plywood panels with H3 treatment for use as exterior cladding. Or you can opt for untreated panels which are better suited for interior wall and ceiling linings.
Shadowclad uses a waterproofing treatment process called H3.1 LOSP. The process itself doesn't use water so that the panels can retain their uniform dimensions. It also doesn't discolour the panel surface, unlike other treatment processes. Plywood panels are treated in accordance with AS/NZS 1604.3.
Untreated Shadowclad ply has the same level of durability as its treated counterpart. The absence of any treatment, however, makes it more suitable for interior applications. Regardless of their variety, all Shadowclad plywood panels share the following features:
Available in 2440mm and 2745mm long panels
Bandsawn sheet surface for a consistent tactile finish
Comes with interlocking vertical shiplap joints for quick, easy, and weatherproof installation
Low formaldehyde emissions rating (tested according to AS/NZS 2098.11 standards)
Certification from the Forest Stewardship Council (FSC) Certified (SCS-COC-001316)
Certification from the Engineered Wood Products Association of Australia (EWPAA)
Manufactured in strict compliance with AS/NZS 2269 Plywood Structural guidelines
As one of the country's top Shadowclad wholesale suppliers based in Sydney, we carry both varieties of Shadowclad.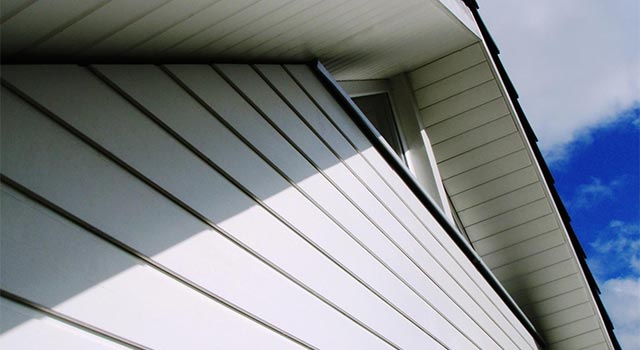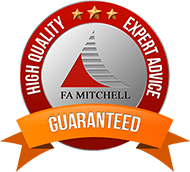 Profiles and Finishes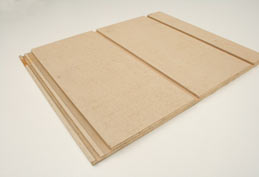 Shadowclad is available in Grooved or Textured profiles. and Natural or Ultra finishes.
Shadowclad Natural Groove
Natural Groove is a perfect choice for vertical exterior cladding. This uncoated plywood features H3 LSOP waterproof treated panels. This makes it perfect for applications exposed to the weather. It's also suitable for staining and painting for building projects.
Natural Groove comes in 9mm-wide, 5mm-deep groove profiles for every 150mm across the sheet.
Shadowclad Natural Texture
Natural Texture is uncoated wall cladding suitable for both exterior and interior applications. When treated with H3 LOSP, this plywood makes highly durable exterior wall cladding. It can withstand almost any weather condition.
Furthermore, Untreated Natural Texture makes stylish lining for internal dry installations. You can have it painted, stained, or clear coated to match your building's specifications and design.
Shadowclad Ultra Groove
Ultra Groove combines the visual appeal of Natural Groove with exterior grade performance coating. The plywood's unique powder coating formulation allows users to apply top coats immediately on the panels on-site. You won't have to worry about spending time or money on expensive wet primers.
Ultra Groove's performance coating has an average film build of 60-80 microns. This provides the plywood with up to two to three times the thickness of traditional wet primers. It's like having an undercoat consisting of three coats: one undercoat and two topcoats.
You can use Ultra Groove for vertical exterior applications. Each panel comes with H3 LOSP treatment for better protection against water damage.
Ultra Groove also features a vertical 9mm wide, 5mm deep groove profile every 150mm across each sheet.
Shadowclad Ultra Texture
Ultra Texture provides the same aesthetics and versatility as Natural Texture. But it offers the time and cost-saving benefits of a performance undercoat.
Similar to Ultra Groove, Ultra Texture also features factory-applied exterior grade performance coating. You can immediately apply the topcoat on the plywood on-site without the need for wet primers.
H3 LOSP treated Ultra Texture panels make excellent exterior cladding because of their high durability against water damage. You can also use them with most paint and film-forming stain systems, thanks to their unique powder coating.
Ultra Texture's coating has a high 60-80 microns average film build. It can reach about 2 to 3 times the thickness of traditional wet primers. It provides the same benefits as a 3-coat (1 undercoat, 2 top coats) paint system.
Staining Shadowclad panels
As with all plywood and related products, it is vital to have the right staining. Staining protects the panels from sun damage. It also keeps them weather-resistant.
You'll also want to maintain your staining regularly though. Otherwise, your cladding will be vulnerable to warping, cracking, or splitting.
Your Shadowclad Plywood Supplier in Sydney and NSW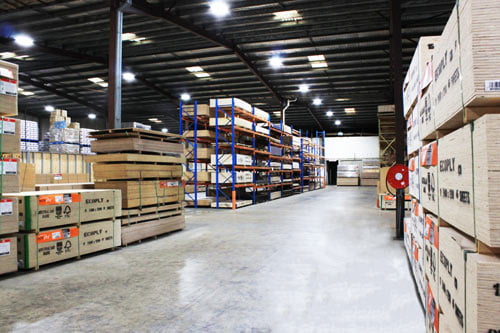 We are the leading wholesale supplier of Shadowclad plywood in Sydney, NSW, and across Australia.
It is our mission to provide you with the best quality plywood products and expert advice available.
Therefore, we guarantee that all of our plywood products are certified by the Engineered Wood Products Association of Australasia (EWPAA). We also comply with all necessary Australian Standards for plywood products.
Get a quote
Do you need assistance in choosing the right plywood profile and finish to suit your building style? We are here to help. For personalised advice for your commercial project, contact us at FA Mitchell today.