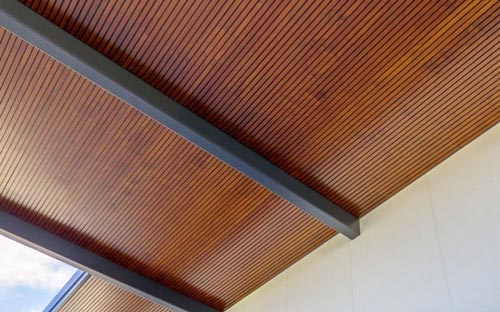 FA Mitchell is your leading supplier of Endurapanel in Sydney and New South Wales. Find out more below and experience the benefits of this unique plywood panelling system.
What is Endurapanel?
Endurapanel is a unique paneling system that can enhance any living space.
Manufactured from high quality hoop pine, this plywood achieves the look of a traditional slat wall or ceiling. However, it's much more lighter and easier to install compared to other wall or ceiling materials.
Benefits
What makes this plywood so special is its finish. It comes in a unique coating system that protects it against fungi and rot. It also features scratch-protection properties that help keep the surface of the panels free from scrapes and abrasions.
Endurapanel is extremely durable and malleable. You can fashion its panels into any shape, form, curve or custom design.
It also comes in different colours to match your building needs. This versatility makes the plywood the ideal choice for any design situation, whether domestically or commercially.
Endurapanel comes with 7-year warranty so you can be sure your panels will stay beautiful for many years..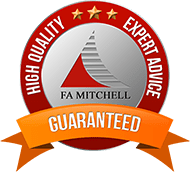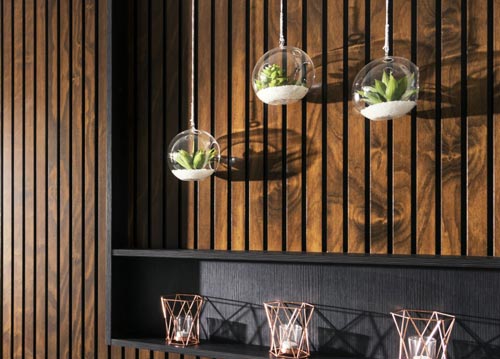 You can use Endurapanel for:
Balcony ceilings
Alfresco ceilings
Home theatres
Restaurant ceilings
Internal feature walls & ceilings
Exterior cladding
Acoustic Endurapanel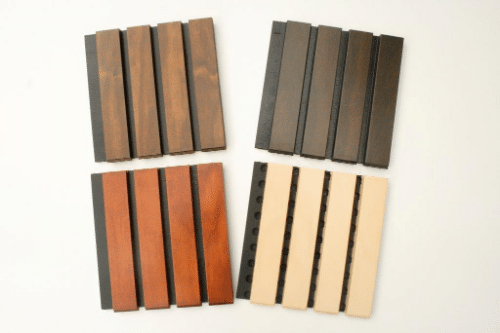 Modern homes often incorporate timber and tiled floors with their open plans. However, this leaves more space for unwanted noise to travel around the house. You can prevent this by using Acoustic Endurapanel in your design.
Acoustic Endurapanel is specially designed to minimise noise in your home. The panel features perforations that allow sound to pass through and be absorbed by the insulation. This reduces the unwanted noise or echo in your living space.
Create the perfect audio for your home theatre with Acoustic Endurapanel. You can also add it to your alfresco areas, balcony ceilings, restaurants, or shop fitouts.
Manufacturing details
| | |
| --- | --- |
| Species | Hoop Pine (Araucaria Cunninghamii) |
| Dimensions | 2400 x 800mm |
| Thickness | 19mm |
| Glue System | A-Bond Phenolic |
| Prefinished | Yes |
| Colours | Ash, Blackbutt, Ebony, Jarrah, Natural Hoop, Spotted Gum, Walnut |
| Options | Solid or Acoustic |
| Environmental Certification | RW/PEFC |
Your Endurapanel Supplier in Sydney and NSW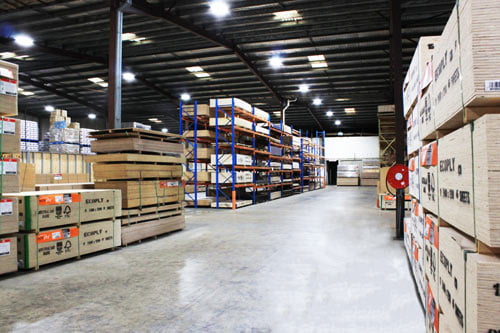 FA Mitchell has been supplying high quality plywood products to Australian businesses for nearly seven decades. We've built our name by providing our clients with the best products and services in the industry.
We are proud to say that we are 100% compliant with Australian standards. Before we sell a product, we make sure that it's been audited the Engineered Wood Products Association of Australasia (EWPAA).
Our Endurapanel offering comes with Responsible Wood environmental certification. It also has Programme for the Endorsement of Forest Certification approval. This shows that the manufacturing process behind the plywood promotes sustainable forest management.
Contact Us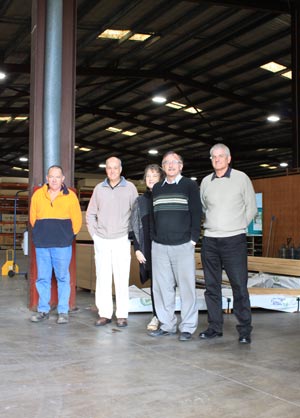 Do you have any questions regarding Endurapanel panelling for your commercial project?
For personalised advice or a quote, call us on (02) 9646 2777. Or simply fill in the form below.