FA Mitchell is the premier wholesale plywood supplier to Sydney, NSW and all of Australia.
Our mission is to provide you with top-quality plywood products that meet not just your building needs but also your budget, too.
And with nearly 100 years of experience and dedicated service to our name, we can also provide you with expert advice should you need it.
We carry only ply panels produced to Australian Standard As/NZS 2269 and sourced from sustainable local plantations.
Every item in our inventory comes with proper documentation that gives proof of its legitimacy. Each piece is also audited by the Engineered Wood Products Association of Australasia (EWPAA) and stamped for the same at the veneer face. Furthermore, it's marked with codes that indicate its mill of origin. construction specifications, bond type and stress rating.
Ranges of plywood supplied by FA Mitchell
Choose from our extensive inventory of versatile ply products below.
Features and Benefits of our Plywood
As a leading plywood wholesaler for Sydney and the rest of Australia, we take pride in the wide range and high quality of our products.
Coupled with our extensive experience in all kinds of projects, we can deliver the right product at the right price.
Our Plywood's Features
Sustainably sourced – Comes with relevant markings and documentation
Lightweight and pliable
High durability – The use of strong adhesives in the manufacturing process reinforces the wood's strength
Greater impact resistance – Engineered using a stress-tested Type A bond
Good dimensional stability – Doesn't easily expand or shrink when exposed to the elements
High structural integrity – Holds nails and screws well due to its cross-grain pattern
Pest resistant – Treated for termite and fungus attack
Low susceptibility to water damage – While not completely waterproof like marine ply, ordinary plywood still has a high degree of water resistance
Available in different sheet sizes
Available in different thicknesses – From 4mm up to 32mm
Some varieties come with a tongue-and-groove (T&G) feature
Our Plywood's Benefits and Uses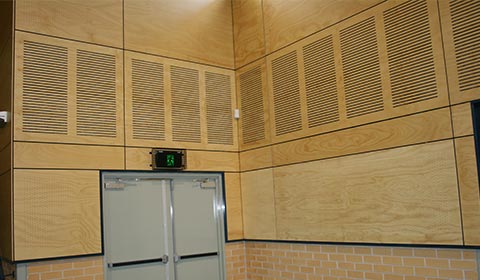 Readily available and easy to acquire
More affordable and cost-effective than hardwood
Engineered from scrap wood and therefore more environment-friendly
T

akes paints and stains well

Versatile enough to construct curved surfaces
T&G types are easy to use, especially for flooring or under-roof applications
Suitable for wet areas such as laundries, kitchens, bathrooms, even decks and boats
Ideal for trailer and truck decks and other areas that may take a beating
Plywood Quality Levels
The quality of plywood is readily identifiable by the grades it bears.
Manufacturers assign two grades to each plyboard. The first measures the quality of its front or face veneer and the second, its back veneer. Thus, each panel's grades are represented by a two-letter combination, such as AB or CC.
Veneer Quality A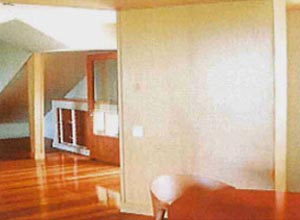 Veneer quality A describes a high-quality appearance-grade veneer.
Because plywood of this quality has the smoothest surface, it only requires several coats of clear finishing.
While this grade puts a premium on appearance, it still takes structural performance and reliability into consideration.
Choose quality A plywood for cabinetry, furniture, and other projects that put a premium on appearance.
Veneer Quality S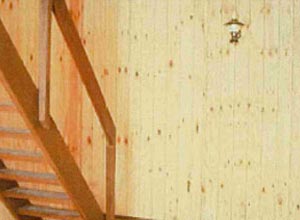 Veneer quality S is an appearance-grade veneer that, subject to agreement, permits natural characteristics as a decorative feature.
The type and frequency of the natural characteristics that are acceptable are to be based on a written specification, acceptable to both the manufacturer and the purchaser.
Veneer Quality B
Veneer quality B is an appearance-grade veneer with limited permitted amounts of sound inter-grown knots and filled splits and holes.
Plywood with a quality B face is suitable for high-quality paint finishing.
Veneer Quality C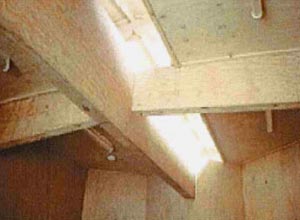 Veneer quality C is a non-appearance-grade with a solid surface. All open defects such as holes or splits are filled.
You can use quality C when for solid, non-decorative surfaces that you intend to cover up. For instance, you can use quality C for plywood floors that will be covered by a carpet or some other flooring overlays.
Veneer Quality D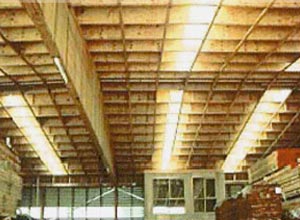 Veneer quality D refers to a non-appearance-grade with permitted open imperfections. Unfilled holes up to 75 mm wide are permitted in Veneer Quality D.
Plywood manufactured with a quality of D has the lowest appearance grade of structural plywood under the standard.
Choose quality D if your prime consideration is structural performance and not aesthetics. Structural plywood bracing is one such application.
Need help?
Have you found what you're looking for? Or do you still have some questions?
As a leading plywood supplier in Australia, we're committed to supplying you with the best plywood for your commercial building projects. We'll even throw in some advice should you need it.
So give us a call today at (02) 9646 2777. We'll be happy to answer your queries and assist you in placing your order.