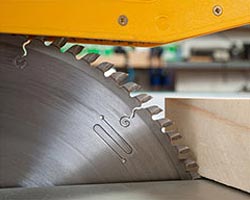 You've made the right decision by using plywood for your construction project. Because modern plywood is indeed a strong material. It does not easily warp, crack or twist. It is less expensive than traditional lumber. Most importantly, it's easier for you to order cut to size plywood sheets in bulk.
Plywood sheets come in various standard sizes. You can have these cut down to size to suit your particular project.
As an experienced plywood sheet supplier in Sydney run by the same family since 1933, FA Mitchell has the expertise and industrial tools to cut plywood to your exact specifications.
Getting your cut to size plywood or engineered wood exactly right
At FA Mitchell, our expertise isn't limited to plywood alone. We can cut your plywood, MDF, particleboard, melamine, or other engineered wood panels to the sizes you require (straight cuts only). We'll make sure your project will turn out perfectly.
Our wood-cutting facility has state-of-the-art cutting and edge banding equipment, which makes us capable of offering you precision cuts to any shape and size. Aside from providing perfectly cut to size plywood or composite panels, we also offer edging and vertical & horizontal boring services.
High volume cut to size plywood or composite panels with no loss of precision
We can supply a high volume for your building project within short time frames. Our unique combination of industry-leading precision cutting equipment and staff with decades of experience enables us to give you the highest quality cuts – at volume.
Your plywood or composite panel customisation expert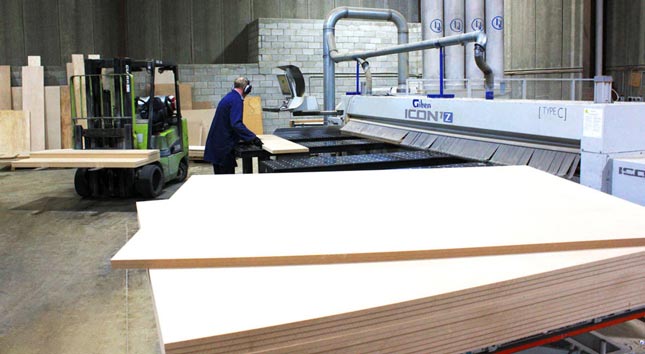 FA Mitchell has been in the business of selling plywood panels, MDF, and other related construction materials throughout Australia since 1933. And we offer our product customisation services from our Sydney warehouse and wood-cutting facility. Use the details below to get in touch with the experts at FA Mitchell. We will ensure you get the right plywood sheets at the right price.