A few of our customers have been asking if their old or unused plywood can be recycled.
Which is a very good question since the answer is not readily available on the radar of consumers.
As an organic material, wood is actually reusable and recyclable.
You can either reuse wood products you have at home, sell them, donate them (to Habitat for Humanity), or segregate them and leave them out to be collected.
If you wish to conserve the environment, do not be afraid to recycle old wood.
The Environment Protection Authority of New South Wales (NSW EPA) in its 1997 Green Waste Action Plan defined "wood waste" as green waste in conjunction with garden waste and food waste.
Materials labeled as wood waste consist of sawn untreated timber, spent pallets and crates, wood packaging, off-cuts, wood shavings and similar materials.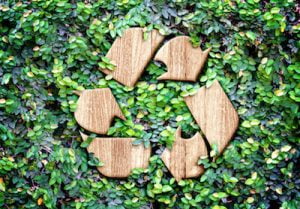 Why Reuse and Recycle Old Wood?
If you reuse wood, you can limit the need for heavy reliance on our forests for fresh building materials. If you recycle wood, you are, in effect, reducing environmental damage.
Look at it this way: Reusing and recycling are a means of showing respect for the trees from which they were sourced.
What Type of Wood Can Be Recycled?
The key to effectively recycle wood products is that you need to be able to differentiate what can and cannot be recycled. Recyclable wood is divided into two classes: Class A and Class B.
Class A
Untreated timber commonly used in furniture and framing for houses and are considered high quality
Class B
Untreated, unpainted, and unstained engineered wood products like plywood, laminated veneer lumber (LVL), glued laminated lumber, particleboard and medium density fibreboard (MDF), finger-jointed timber.
The Wood Recycling Process
Waste wood and timber are usually divided at recycling plants for processing. Recycling plants make use of a shredder and a mill to turn wood waste into compost or mulches, to be used for soil improvement, landscaping, erosion control, and animal bedding.
Another use for recycled wood waste is to create biomass and biofuel, both of which provide clean and renewable energy for large national and international companies. As an energy source, it is renewable and reduces carbon emission.
Reusing and Recycling Wood at Home
If you want to do it by yourself, you can actually reuse and recycle UNTREATED wood scraps on-site from your home renovations or yard projects by renting a wood chipper and shredding yard wastes and lumber into mulch.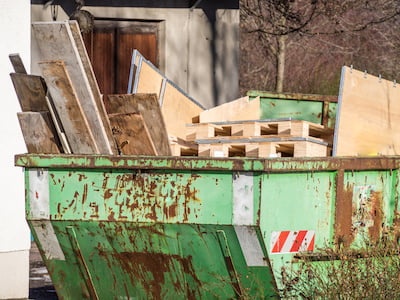 For accumulated wood waste you have from old and broken furniture, you can either sell them or reuse them. In fact, many contractors even reuse beams, planks, flooring, doors and wood scraps.
Even the smallest pieces of lumber can be turned into toys, plant stands or other products for your home. Find a good arts and crafts website and find out what you can do with your wood scraps at home.
By reusing and recycling, you are actively caring for the environment and investing in the world your children are growing up in.
FA Mitchell values sustainable practices and supports the initiative to limit the damage done to the environment and prevent deforestation. We encourage you to call your local council/government office and find out their wood recycling programs. Chances are, they have one in place.