When it comes to plywood manufacturing, few building materials are as popular and notorious as formaldehyde. Companies primarily use the compound to make pressed timber products such as plywood, MDF, and particle boards.
However, multiple scientific studies have shown a potential link between formaldehyde use and certain cancers. This has led the World Health Organisation to reclassify the compound as a carcinogen.
Is formaldehyde a really dangerous compound? Should you be worried about the compound if it's in your plywood? Let's take a closer look at the issue.
What is formaldehyde?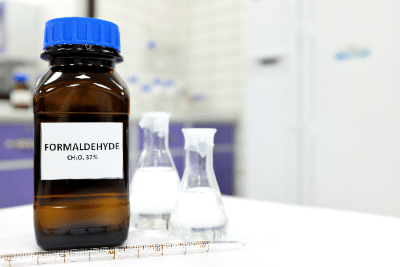 Formaldehyde is a colourless and strong-smelling volatile organic compound (VOC) found in the air. It naturally occurs in trees, plants, fruits, and vegetables.
Interestingly, humans and animals also produce very small amounts of formaldehyde. We use about 1.5 ounces of the compound a day to help synthesize certain amino acids.
Normally, the formaldehyde found in nature only amounts to 0.03 ppm. This level is far too low to affect people's health.
However, formaldehyde concentrations do become higher in urban areas because of various environmental factors. These are primarily due to industrial pollution, vehicle exhaust, and urban smog.
Formaldehyde may also come from various commercial products. Our wallpapers, textiles, vinyl and even toothpaste contain formaldehyde. And yes, the plywood that makes up your ceilings, walls and cabinets also contains formaldehyde, since plywood products are bonded using adhesives that contain the chemical.
This means you may also find high levels of formaldehyde in the interiors of homes, offices, and schools. That's because some of these areas may have used too many building materials and everyday objects that contain the VOC. Thus, managing levels of formaldehyde in urban settings also means being aware of how much formaldehyde some objects or building materials can contribute.
Health Effects of Formaldehyde Exposure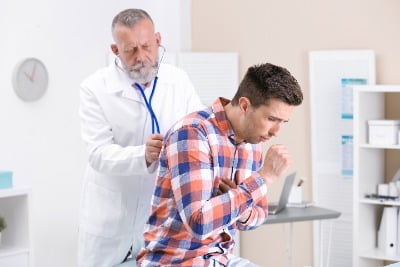 While formaldehyde is a naturally-occurring substance, it can still cause adverse effects on human health.
Inhaling between 0.4 to 3 ppm of formaldehyde vapour can cause mild to moderate irritation to the eyes, nose, and throat. This often results in watery eyes, runny noses, and itching or stinging sensations.
Long term exposure to even low levels of formaldehyde vapour can also trigger respiratory symptoms.
Meanwhile, direct contact with formaldehyde solutions can cause skin and eye irritation. Even at relatively low concentrations, the compound can still trigger an allergic skin response in certain people. Exposure to higher concentrations of formaldehyde can result in skin burns.
People who have been exposed to formaldehyde may also develop cancer. Recent studies have shown a possible connection between formaldehyde exposure and cancer development, particularly nasopharyngeal cancer. However, this seems to occur only after long-term exposure to high levels of the compound.
You can read more about the potential health effects of formaldehyde exposure here.
Common Sources of Formaldehyde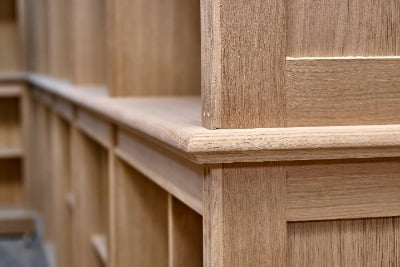 The most common building materials that contain industrial products with formaldehyde are resins, paints, coatings, and glues and other adhesives. You will also find the compound in some commercial products we use on a daily basis, such as clothes, cosmetics, leather goods, and plastic products.
Plywood is another example of a formaldehyde-based product. Manufacturers use an adhesive known as phenol formaldehyde to add structural and moisture durability to plywood products. You can easily spot the adhesive as a distinct black line between layers of ply.
Aside from plywood, you can also find formaldehyde in other manufactured wood products such as MDF, OSB, and particle boards.
Manufacturers use these building materials to make other items such as:
Beds
Desks
Kitchen cabinets
Bookshelves
Why you should not worry about formaldehyde in plywood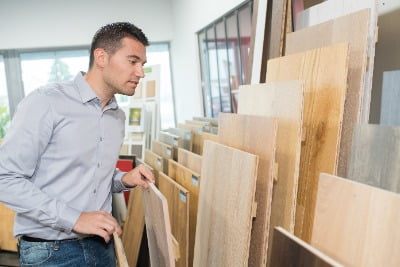 With so many health risks associated with formaldehyde use, it's understandable if people don't want to get exposed to it. However, it's important to put the compound's dangers in the right context.
Formaldehyde is an integral part of plywood manufacturing. Since ply is one of the most popular building materials around, it would be difficult to avoid using it.
The formaldehyde emissions from plywood tend to be at their highest immediately after the manufacturing process. This is when timber sheets are bonded together using phenol formaldehyde adhesive.
However, the formaldehyde emissions do eventually subside after a few weeks. Manufacturers also apply phenolic coating to plywood to help lower emission levels even further.
By the time the product reaches your plywood supplier, their formaldehyde emissions will have become close to negligible.
Ply products typically emit only very low levels of formaldehyde. In fact, regulators in the United States and Europe consider the emissions far too low to even have any significant impact.
What about formaldehyde in Australian plywood?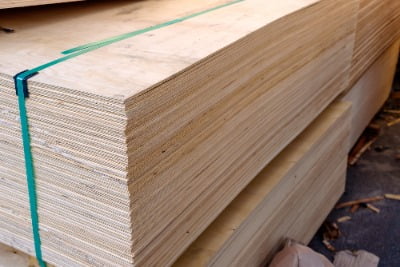 In Australia, ply manufacturers follow two standards when it comes to using formaldehyde in their products. These are:
AS/NZS 1859.1:2004: Reconstituted wood-based panels – Specifications – Particleboard
AS/NZS 1859.2:2004: Reconstituted wood-based panels – Specifications – Dry-processed Fiberboard
According to these standards, ply companies can only produce pressed timber products that have formaldehyde levels of 1ppm. Regulators can then categorise these products as low-formaldehyde emission items.
Many Australian ply manufacturers already follow these standards. Thanks to their efforts, most dry particleboards and dry-processed fibreboards made in the country are low-formaldehyde emission products.
EWPAA formaldehyde testing and labelling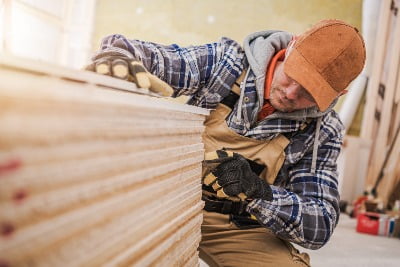 The Engineered Wood Products Association of Australasia (EWPAA) plays a key role in the local plywood industry. The group helps make sure that all pressed timber products have low low formaldehyde emissions.
The EWPAA spearheads formaldehyde testing and labelling programs across Australia. It requires all EWPAA certified mills to regularly submit samples to the national laboratory for formaldehyde emission testing.
Each product will be labelled with the appropriate formaldehyde emission class, depending on the results.
You can find out more about the Engineered Wood Products Association of Australasia by visiting their website here.
Having a reliable plywood supplier
In summary, it's only natural to worry about the potential health effects of products that we use. Formaldehyde use in plywood isn't as dangerous as many people might think.
If you are particularly concerned about formaldehyde levels in plywood (especially in interior plywood cladding), contact a leading wholesale supplier that sells plywood with certified zero formaldehyde emissions. As long as you purchase your plywood from a reliable Australian plywood supplier you can be sure you receive safe quality products.