When it comes to building projects that require plywood or other engineered composite boards, it's important to ensure that your boards are cut precisely to the exact right dimensions. While there are ways to cut a few boards yourself or use a store operator, this is not desirable for building projects. You need commercial plywood or composite panel cutting services.
Your best choice for commercial panel cutting services is an industry operator with specialized equipment and significant experience.
In this blog post, we'll explore the benefits of having your plywood or composite boards custom cut to size by a plywood industry specialist operator, such as FA Mitchell here in Sydney.
Precision cuts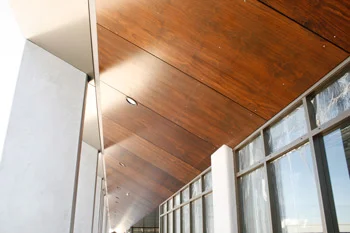 One of the main benefits of having plywood or engineered composite boards cut by a professional operator is the precision of the cuts. Commercial operators use specialized equipment designed to produce cuts that are straight and accurate to within a fraction of a millimetre. This level of precision is essential for ensuring that each board fits together perfectly, and the finished project looks professional.
On the other hand, stores that offer custom panel cutting services may have less sophisticated equipment that can produce less accurate cuts. Additionally, the staff may not have the expertise and experience needed to ensure that the cuts are precise. This results in plywood boards or composite panels that are ever so slightly uneven or don't fit together correctly. If you need just a few boards, this may be okay. But if you need hundreds of boards, these differences can add up.
Time and cost savings
Further benefits of having plywood or composite boards cut by a professional operator are the time and cost savings.
This efficiency can result in cost savings as well. At FA Mitchell, we can often produce more efficient cuts, thereby reducing the amount of waste material.
Stores that cater for lower volumes tend to be less efficient. This stems from lower-grade cutting equipment and often less experienced staff.
There is a big difference in having staff with decades of cutting experience using some of the most sophisticated wood panel cutting equipment available. Why would you go anywhere else?
Commercial plywood and composite panel cutting volumes
Commercial operators can produce large quantities of accurately cut boards in a fraction of the time it would take smaller operators to do. If you need volume, say a few hundred to a thousand boards, this is a job for a specialist such as FA Mitchell.
Most providers have the equipment to cut a limited number of boards just fine. But higher volumes at consistently high quality are significantly harder.
Yet, especially with larger volumes, it is essential that each board is cut to the exact dimensions reliably.
Consistency and uniformity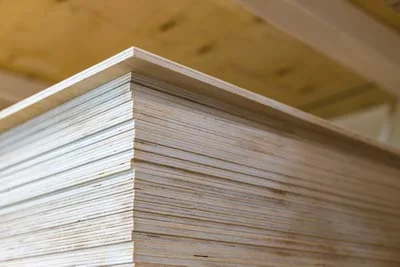 When it comes to wood panelling projects, consistency and uniformity are essential for ensuring that the finished product looks perfect.
Professional operators can produce each board using the same equipment and techniques, ensuring that they are all precisely the same size and shape.
In contrast, stores that offer panel cutting services may not have the same level of consistency and uniformity. The staff may not have the expertise needed to ensure they cut each board to the same size and shape.
Also, the cutting machinery used must be designed for precision and high volume. Without these, you can expect inconsistencies that can make the finished product look uneven or unprofessional. The added costs and time for recuts are never worth it.
Specialised cuts and patterns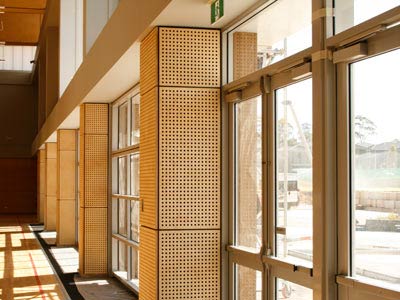 Finally, professional operators can offer specialized cutting techniques that may not be available at stores that offer cutting services.
For example, we can produce specialised patterns in our acoustic plywood panels. This can be difficult or impossible to achieve using less sophisticated equipment.
Your Sydney cut-to-size panel service
In conclusion, while stores that offer panel cutting services may seem like a convenient option, there are many benefits to having a specialised professional operator like FA Mitchell to cut plywood boards for you.
We cut plywood, MDF, particleboard, melamine and other engineered composite wood material to your specifications. For precision cuts with consistency and uniformity at high volumes, our industry-leading cut-to-size service will ensure that your construction project looks as good as it possibly can.
Take advantage of our specialised equipment and decades of experience in custom cutting plywood, MDF, particleboard and other engineered wood products. Give us a call today to discuss your particular project's needs.